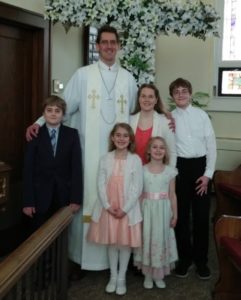 Pastor Steven Wall
Pastor Wall was born at Hill Air Force Base near Ogden, Utah. He was the third of four boys. His father, Robert, was serving in the US Air Force flying F-4 Phantoms, and his mother, Marci, was working as a nurse.
At the age of 2 his family moved to Eagle River, Alaska. At 5, they moved to Brookings, South Dakota; and at 8 years old, they moved back to Eagle River, Alaska, where his father eventually retired from the Air Force.
---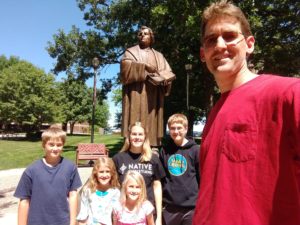 Pastor Wall attended Chugiak High School and graduated in 1995. He then attended Martin Luther College in New Ulm, Minnesota, planning to get his teaching degree and return to Alaska. But God had other plans for him. During his first semester, he joined the basketball team, and the gruff old coach (who gave him the nickname "Yukon") told him repeatedly that he should be a pastor. So after one semester, Pastor Wall switched his major and started studying to be a pastor.
He graduated from Martin Luther College in 2000, and went on to continue his studies at the Wisconsin Lutheran Seminary in Mequon, WI. While attending the seminary, Pastor Wall was assigned to work with the pastor of St. Matthew's Lutheran Church in Port Washington, WI. It was there that he met a young lady named Kelly Petrie, his future wife.
---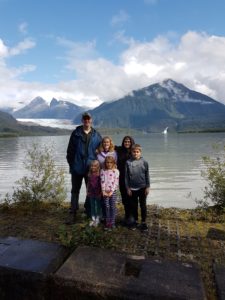 In May of 2004, Pastor Wall graduated from the Seminary and received a call to serve Immanuel Lutheran Church near La Crescent, Minnesota, and Zion Lutheran Church in Hokah, Minnesota. Two days after graduating, he and Kelly were united in marriage. Over the next few years God blessed them with 4 beautiful children: August, Robbie, Elinor ("Ellie"), and Elaine.
In the Fall of 2011, Pastor Wall was called to serve the congregation of Christ Lutheran Church in Juneau, Alaska. He also served Grace Lutheran Church in Sitka, Alaska.
---
In September of 2017 the members of St. John-St. Peter called Pastor Wall to serve our congregation. After a short deliberation, he accepted the call. He arrived three months later and on January 28, 2018, Steven Wall was installed as the pastor of St. John-St. Peter Lutheran Church.
Pastor Wall enjoys spending time with his family, playing sports (especially basketball), camping and fishing for salmon in Alaska, playing cards and board games, traveling, exploring, and generally trying new things. Kelly enjoys cooking, baking, and singing.