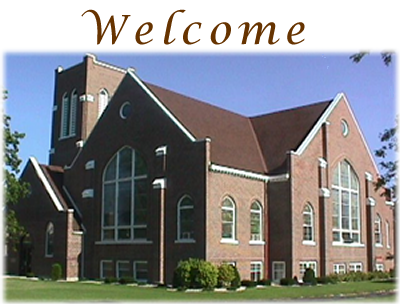 You Are Welcome Here!
Visitors are always welcome at St. John-St. Peter. We invite you to worship with us anytime. You will be greeted with warm smiles and handshakes. We are glad you are here to worship with us and to rejoice in God's amazing grace!
When You Arrive
There is a convenient driveway along the side of the church for easy drop off and pick up of passengers. A large, paved parking lot is located behind the church, just to the south. Inside the entry way there are steps going up to the sanctuary, as well as steps going down to the fellowship hall & kitchen.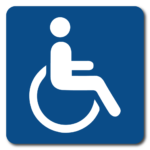 Our church is handicapped accessible. The east door is wheelchair compatible. An elevator is located inside the lobby and gives access both to the sanctuary and the fellowship hall.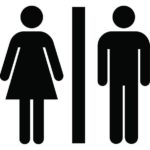 Restrooms are conveniently located in the back hall behind the sanctuary. Additional restrooms are available downstairs. Women's restrooms are equipped with baby changing stations.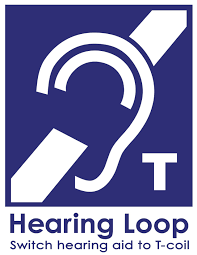 Our sanctuary is equipped with Hearing Loop technology. Those with hearing aids can switch to the hearing loop during worship. We also have assisted listening devices available. Just ask a greeter or usher for more information.
Preparing to Worship

As you enter the sanctuary, greeters will provide you with a worship folder (bulletin), which will give you information about that day's service, such as hymns, Bible readings, sermon theme, as well as announcements about upcoming events. The greeters are also there to assist if you have any questions. 
We are a family friendly church.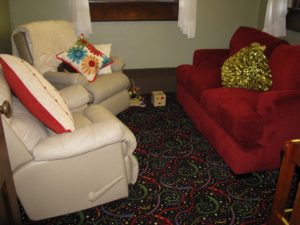 Children are welcome and treasured here! There is a Nursery for your convenience where you can listen to the service while tending to your little one. Toddler bags are also available. They are filled with children's books, coloring books and crayons if your child gets restless during the service.
We are a singing church.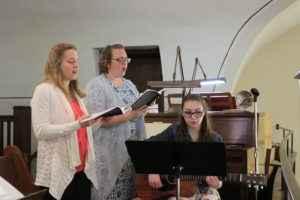 The Christian church has a rich history of music. We enjoy singing the hymns of our faith, both ancient and modern. If you are new to our church, some of the hymns and music might be unfamiliar, but we invite you to sing along. The best way to learn something new is to try it.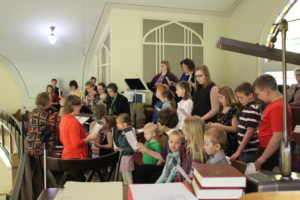 Occasionally we will have special music provided by our choir, chime choir, Sunday School, instrumentalists, soloists, and small groups. We encourage our members to use their musical abilities to glorify God and enhance the worship of our church.